About Double-Time Software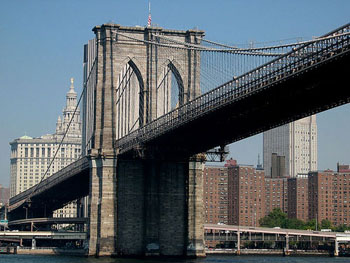 Based out of New York City, Double-Time Software has been producing quality applications since 2004. Thousands of business owners and managers rely on our software to help keep their businesses running and to create more sales. Thousands of students and others use our free services, such as bookgoldmine.com regularly. These people don't use our products and services by chance, and they certainly don't use them because there are no alternatives. They use our products and services because they are the best, the fastest, and the easiest to use.
Double-Time Software is headed by Giovanni Galbo, who is also the lead engineer. Giovanni has a Bachelor of Science in Computer Science and Business from St. John's University and a Master's degree in Computer Science from the NYU Tandon School Of Engineering. His commitment to Computer Science explains why Double-Time's applications run so quickly and with high reliability. Giovanni also puts much focus in usability, putting much effort in studying different user interface models and how different people use computer programs. He strives to create programs that are very straight forward and easy to use.
In 2007 Giovanni partnered with another seasoned software developer to create Xtensible Web Solutions, which focuses on web based software. Xtensible shares many of the same goals as Double-Time Software; the main difference is in software delivery. Double-Time Software is geared toward desktop applications, while Xtensible Web Solutions develops mainly web applications.
Double-Time's goal is very simple: it is to create great software. But we can't do it without you. Double-Time Software realizes that we can't possibly know how all of our customers use our software. That's why we make an effort to maintain a strong relationship with our customers. We regularly ask what new software features customers would appreciate or what changes they'd like to see to existing features. Many of these suggestions often get translated into new product features in the next product release. We encourage you to contact us with questions and opinions of our software and service. We strive to be the best, but we can't do it without your feedback.